Did I fill out a 2020/2021 Free/Reduced Application??
Has your situation changed?
Loss of income, Household size, Seasonal Work (you don't work as much now as you did in August)
Why should you confirm your eligibility since all Kansas students can receive free meals through June 30, 2021?

If benefits are not confirmed, state funding for your school district will be reduced




If confirmed, your free or reduced-price benefit (based on the meal application you submitted for this year) will carryover for 30 days into SY 2021-2022




Pandemic

-EBT

benefits through the Department for Children and Families
If any USD 417 building transitions to remote learning, you could receive extra benefits for that time period your child(ren) was in remote learning. *CGJSHS has already been in a period of remote learning.




Local School Benefits - Reduced Fees and Textbooks
Important: All students will continue to receive free meals through June 30, 2021 no matter the outcome of the confirmation of benefits of your household's SY20-21 meal application.
You can find an application online at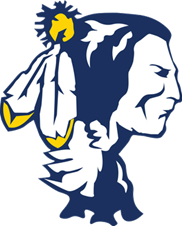 under the free/red application button

If you have any questions or concerns, please email
Becky Shearer at bshearer@cgrove417.org